Jack Heckman holds a Juris Doctorate degree from the University of South Carolina School of Law and is a member of the South Carolina Bar Association and the Greenville County Bar Association.  He received his Ba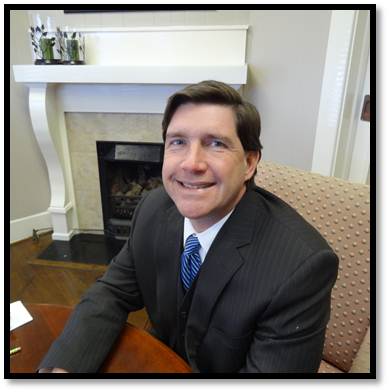 chelor of Arts degree in Politics from Wake Forest University in May 1990.  He has over a decade of experience in legal practice and was formerly associated with the law firm of Woodward, Leventis, Unger, Daves, Herndon & Cothran in Columbia, SC and later with the Office of William B. James & Associates in Greenville, prior to starting the Heckman Law Firm, P.A. in 2000.  Jack has extensive experience with many aspects of real estate and commercial law, including real estate transactions (both residential and commercial), contracts, title insurance, business formation and consultation, and employment law.
Jack has lived almost his entire life in upstate South Carolina and loves the area.  He is married and has five sons. Jack enjoys, golf, swimming and coaching baseball.  He is also active in the community serving as President of a local non-profit organization and supporting local charities.
SUPPORT STAFF
Anna Bryant, the Firm's senior paralegal and office manager, has been with the Firm since 2002.  She also previously worked with Jack at the office of William B. James and Associates.  Anna is a Magna Cum Laude graduate from Liberty University with a Bachelor's degree in Business Finance.  Anna is also a member of the Delta Mu Delta Business Honor Society.  She is married, has three children, and one grandchild.
Hillary Bryant has been with the Firm since 2008, working part time in the summers while in High school and was hired permanently full time in 2014 for our pre-closing and post-closing department. Hillary is a graduate from Liberty University with  a  Bachelor"s Degree in Psychology and has one child.